New Series of Local History Talks by S Alex Blair - 2012: A Series of Centenaries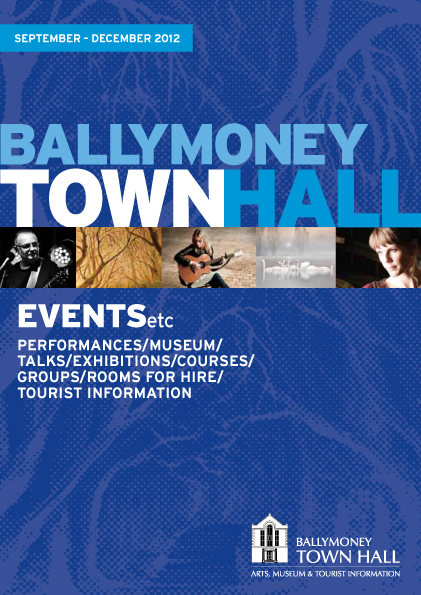 Ballymoney Borough Arts Committee's autumn programme opens on Thursday 20 September with the first in a new series of local history talks by popular historian S Alex Blair. The theme of the series is 2012: A Year of Centenaries, and the first talk gives an overview of The Ulster Covenant and Ulster Day.

28th September 1912 was designated Ulster Day and on that day many thousands signed the Ulster Covenant. They pledged themselves to oppose Home Rule for Ireland by using "all means which may be found necessary". It was a solemn and personal commitment, done after a religious service, and made a big impact across the whole British Empire.
Sir Edward Carson, the Unionist leader was the first to sign in Belfast City Hall. For the previous ten days he had toured the province and electrified his supporters by his oratory and his charismatic personality.

Mr Blair's talk will give the general picture of these stirring days across Ulster and beyond. It is a story of great emotion in which Ulster people of all classes were prepared to walk into an unknown future because they were convinced their cause was right and their stand was just.

The second talk on Tuesday 30 October also looks at the Ulster Covenant but focuses specifically on the local aspect in North Antrim which was very different from most other places across the province of Ulster. The final talk for 2012 on Thursday 29 November looks at Kennedy Kane McArthur and his Olympic Marathon Victory of 1912.

All talks take place at 8pm in Ballymoney Town Hall. Admission £2 includes refreshments. The series is promoted by Ballymoney Borough Arts Committee in conjunction with Ballymoney Museum.